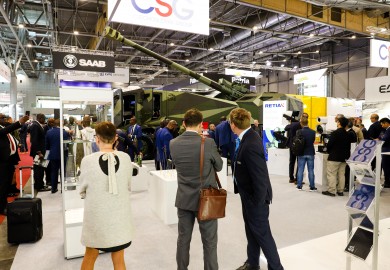 From 24 to 26 May, the Brno Exhibition Centre hosted the IDET Defence and Security Fair.
This year IDET celebrated 30 years since its first edition. Since then, it has undergone many changes and the last edition welcomed the largest number of exhibitors in its entire existence. For many years they have included companies from the Czechoslovak Group Holding and its sister company Tatra Trucks. This year they presented themselves in the largest ever exhibition at the fair, both in Halls P and F, as well as in the open-air areas and on the dynamic demonstration polygon.
At IDET, our company exhibited a Morana self-propelled howitzer on an extended Tatra chassis with a 155 mm calibre gun that meets NATO standards. The Morana had its world premiere only last year at Eurosatory in Paris, but this was its Czech premiere at IDET. The howitzer attracted great interest from the media, foreign delegations and the general public.